Miami Spine Institute
Patient Education: Useful Links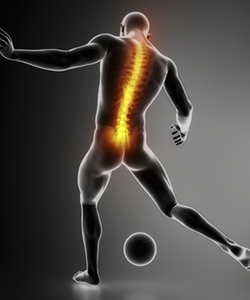 North American Spine Society (NASS)
NASS is a multidisciplinary medical organization that advances quality spine care through education, research and advocacy.
American Medical Association (AMA)
The American Medical Association speaks out on issues important to patients and the nation's health. The AMA's envisioned future is to be an essential part of the professional life of every physician and an essential force for progress in improving the nation's health.
American Academy of Orthopaedic Surgeons (AAOS)
The latest source for Legislation, educational, health care policy and research information. The site includes the bylaws and position papers of the AAOS, and the latest federal and state laws enacted that pertain to the practice of orthopaedics and medicine.
Arthritis Foundation
The mission of the Arthritis Foundation is to improve lives through leadership in the prevention, control and cure of arthritis and related diseases. Discusses non operative means of dealing with arthritis. Gives local resources that are available.
WebMD
Welcome to WebMD Corporation: the leader in providing services that help physicians, consumers, providers and health plans navigate the complexity of the healthcare system.
Understand Spine Surgery
UnderstandSpineSurgery.com is a free educational service provide by UnderstandSurgery.com and Stryker Spine to better educate the public on spine surgery.
OrthoIllustrated
OrthoIllustrated is a leading Internet based resource for patient education. On this interactive website, patients will find information about the diagnosis and treatment of common Sports Medicine injuries.