Miami Spine Institute
Office Information: Our Services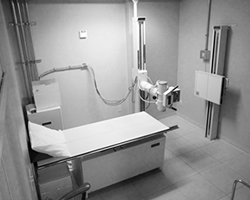 Digital X-ray
Servicing the Miami-Fort Lauderdale-Pompano Beach Area
Besides offering World Class Spine Care, The Miami Spine Institute boasts a valuable benefit to patients – Convenience. We realize that individuals vary, but they do have one thing in common – limited time. At The Miami Spine Institute, you won't have to go elsewhere for your X-ray, MRI, or Physical Therapy; injured on the job…our Workers' Compensation system will have you ready to return to work as soon as possible. And when getting back to your game better than ever matters to you, The Miami Spine Institute is here to serve.
Back Pain Management Services Include:
Digital X-ray — All patient exam rooms are equipped with state-of-the-art computers that demonstrate patient x-rays seconds after being taken right in the office facility. MRI's that are performed within the building, are digitally sent to our system for quick and efficient evaluation .
MRI — South Florida Diagnostic Imaging, conveniently located on the 1st floor, offers MRI, CT scan, Bone Scanning, Dexa scanning etc. Phone 866-382-428
Physical Therapy — Whether prescribed before or after surgery, you will find our Physical therapy staff to be very knowledgeable and professional. Conveniently located next to our office on the 2nd floor, it is very easy to be seen by your doctor and immediately begin your rehabilitation, all in the same day.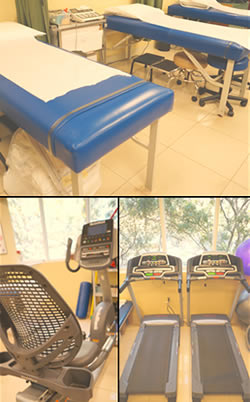 Physical Therapy
Our physical therapy department provides a wide range of services:
Ultrasound
Electrical Stimulation
Manual Muscle Massage
Traction
Hot/Cold Packs
Paraffin Hand Therapy
Therapeutic Exercises
Back Surgery for International Patients
In particular, our facility allows many of our International patients to be seen, diagnosed and treated, sometimes in one day, thus facilitating their travel to Miami
Our doctors and facility has gained international recognition as a center for orthopaedic excellence. Most of our International patients come from the Caribbean and South America. And since our Doctors and staff are fluent in Spanish, communication is not a problem.
By working closely with the International Department at Baptist Hospital (786-596-2373) and South Miami Hospital (786-662-5004) we are able to arrange accommodations and provide efficient, outstanding orthopaedic care, while making your stay in Miami a pleasant one.